Quarterfinals - Second Leg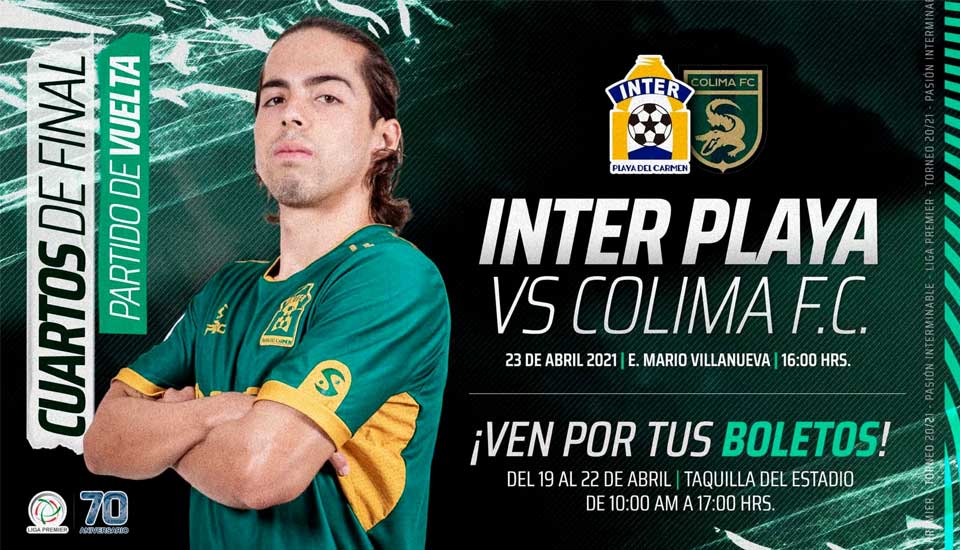 The league party returns to Playa del Carmen after three years of absence, Interplaya finished the regular tournament in second overall position and will seek to get a ticket to the semifinal at home.

The previous Saturday the #PasionINTERminable team traveled to the city of Colima to face the Caimanes and in the end the result was a tie at two scores.

On Friday 23 the fans will be able to attend the stadium and support the team, there will be access to a percentage of the capacity of the property and the tickets will be delivered at the club's box office and there will be dynamics on social networks to be able to secure a place in the stands.

It is important to remember that health and safety rules and protocols must be followed so that all attendees can enjoy the event.

The event is for people over 15 years old and those who obtain their ticket to enter the stadium must wear the mask all the time they remain in the area.