Opera arias and Mexican songs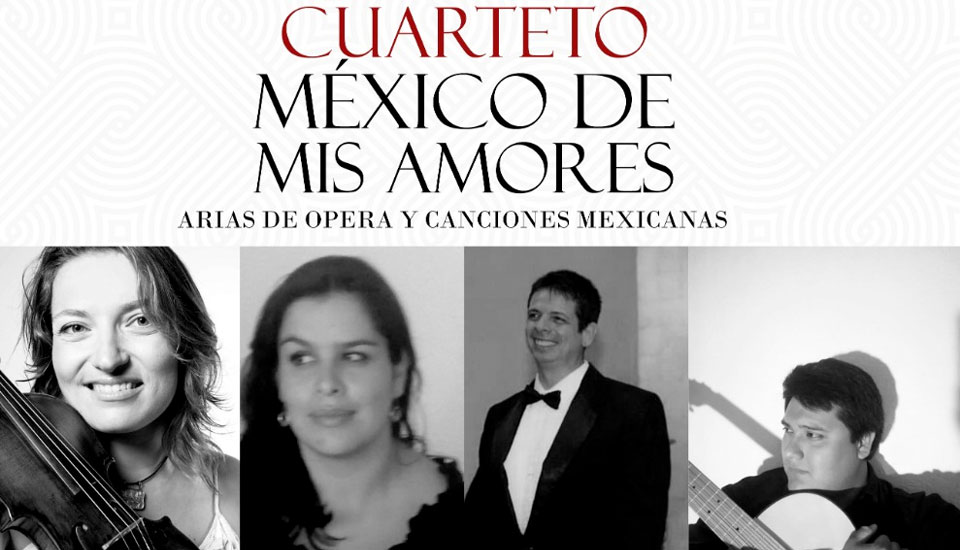 A musical evening full of song, magic and flavor of Mexico, with the presentation of the Quartet Mexico de Mis Amores, which will present us with a selection of Mexican songs sung by masterful voices and with the accompaniment of the strings that will make the concert a special time.

The concert will be on Saturday July 24 at 7 pm at the City Theater in Playa del Carmen.

Free entry, limited space following prevention measures and healthy distance.