Cultural Sundays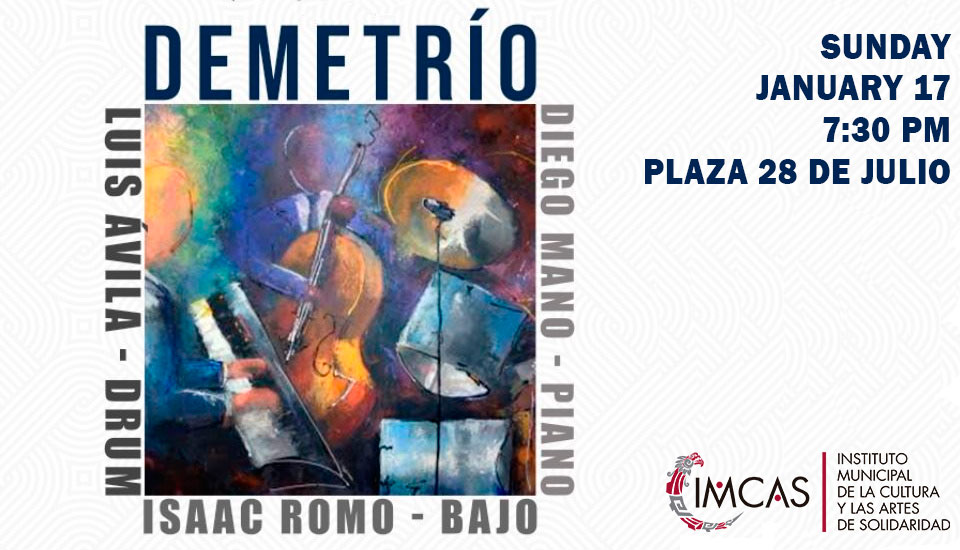 Music will always be an essential element so that life is enjoyable and healthy, thinking about your happiness, the Municipal Institute of Culture and the Arts has prepared concerts so that Sunday is exquisite.

In the Plaza 28 de Julio DEMETRÍO will perform, with Luis Ávila on drums, Isaac Romo on bass and Diego Mano on piano, it will be something spectacular, the concert will begin at 7:30 pm.

Every Sunday artists perform in various forums, to close the week in the heart of the Riviera Maya, Cultural Sundays are for all the public.