Astronomic Evenings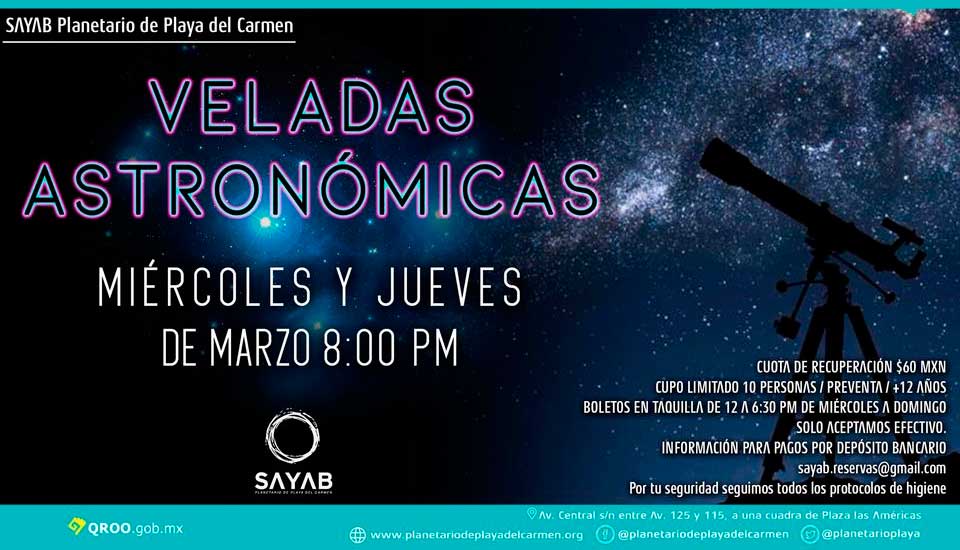 The sky is infinite, observing it in detail takes us on an impressive journey, imagine being able to enjoy the splendor and glare of the stars thanks to the telescopes of the SAYAB Planetarium.

-The recovery fee is $ 60 pesos per person.

-This event depends on the weather conditions.

-Event recommended for people over 8 years old.

-Tickets at the box office from 12 to 6:30 pm from Wednesday to Sunday. We only accept cash. Information for payments by bank deposit: sayab.reservas@gmail.com

-For your safety, all hygiene protocols are followed.