Great matches on the ring.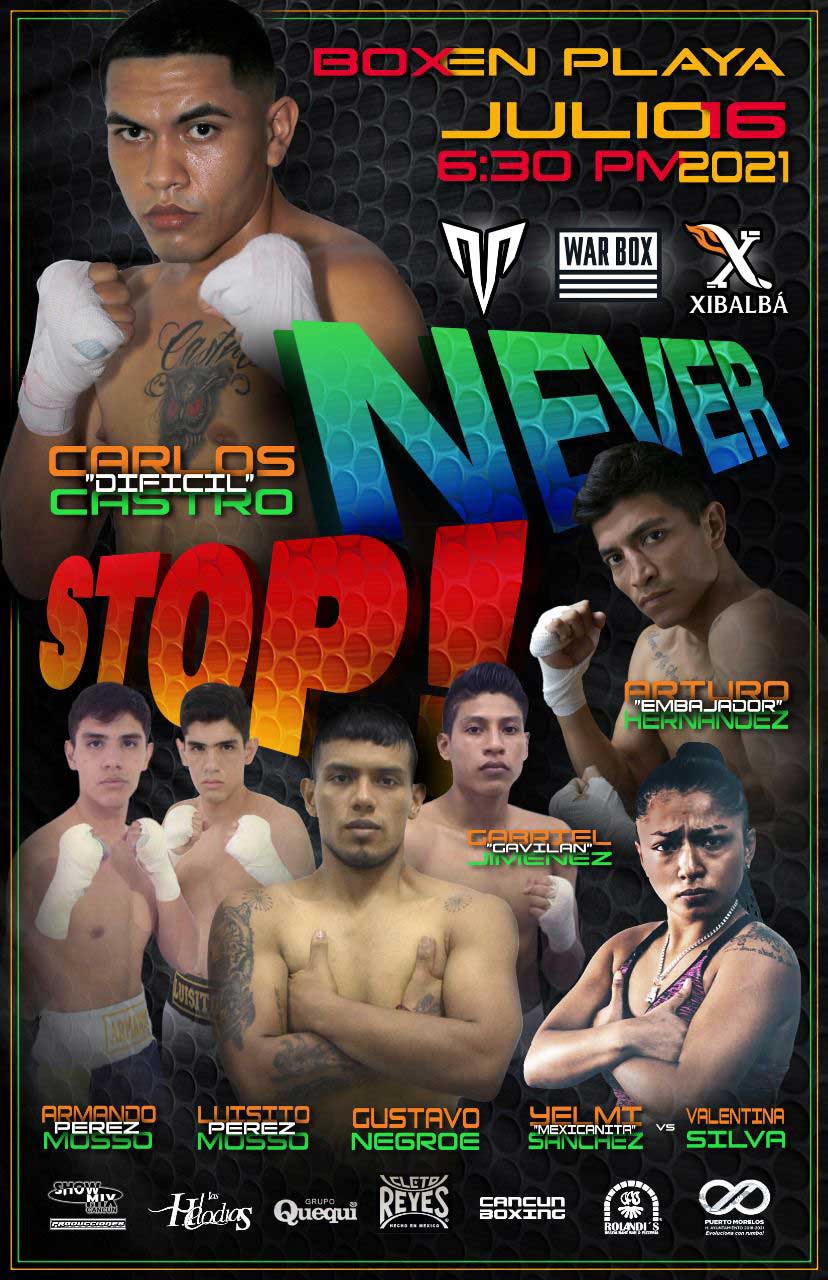 Mexican Boxing is one of the most respected in the world, the young promises of the region will seek to demonstrate on the ring that they have what it takes to be in the big events.

NEVER STOP!

A boxing function in which the protagonists will be young promises from the region, in the run-up to an evening that will once again put Playa del Carmen in the sights of world boxing.

July 16
6:30pm
Hotel Xibalbá

The protagonists

Carlos "Difícil" Castro, Yelmi "Mexicanita" Sánchez, Arturo "Embajador" Hernández, Gabriel "Gavilán" Jiménez, Armando Perez Mosso, Luisito Pérez Mosso, Gustavo Negroe y more.