Master Class & Session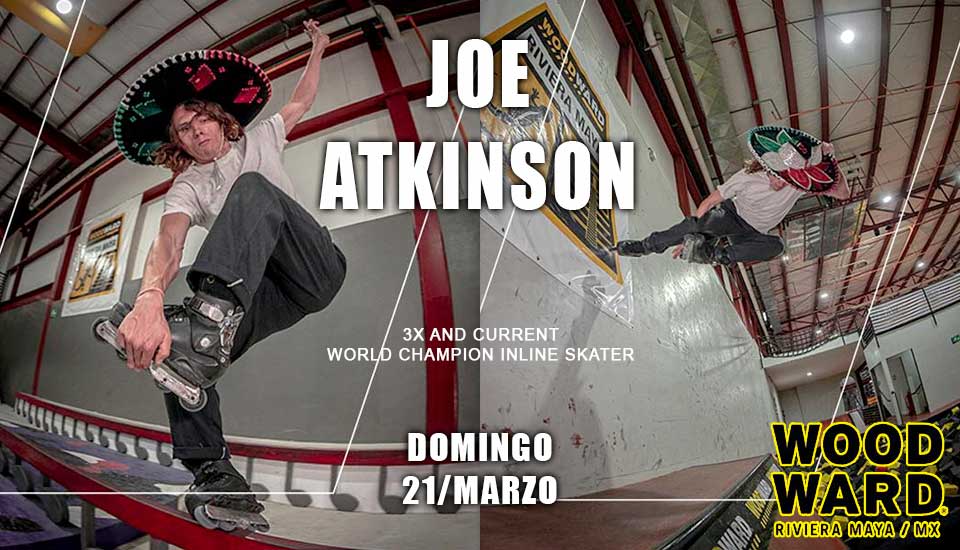 The park par excellence for the practice of extreme sports dresses up with the presence of the three-time Inline Skater World Champion: JOE ATKINSON, who will give a clinic, give an exhibition and share the short film "QUADRO" by The Cayenne Project, made during his visit to Mexico in 2019.

Born and raised in Pontefract, West Yorkshire, UK, Joe is a lifelong athlete, currently traveling the world, inspiring audiences, skaters and newcomers through his competitive careers, skating performances and visuals.

Joe's skating has been seen in magazines, videos, and books around the world, and his skills within the discipline of inline skating have earned him numerous awards, world championship titles, and exclusive products from industry-leading brands.

Joe's creative approach to inline skating focuses on evolving his own boundaries, between his body and the physical environment.

Cost: $ 500 MXN that includes 4 hours of clinic and session with Joe and hydration (12pm to 4pm).

Limited availability

Payment must be made at the Woodward front desk to reserve your place or the day of the event.

For all ages and all levels. Either quads or inline.

-For your safety, all hygiene protocols are followed.