Boxing night in Playa del Carmen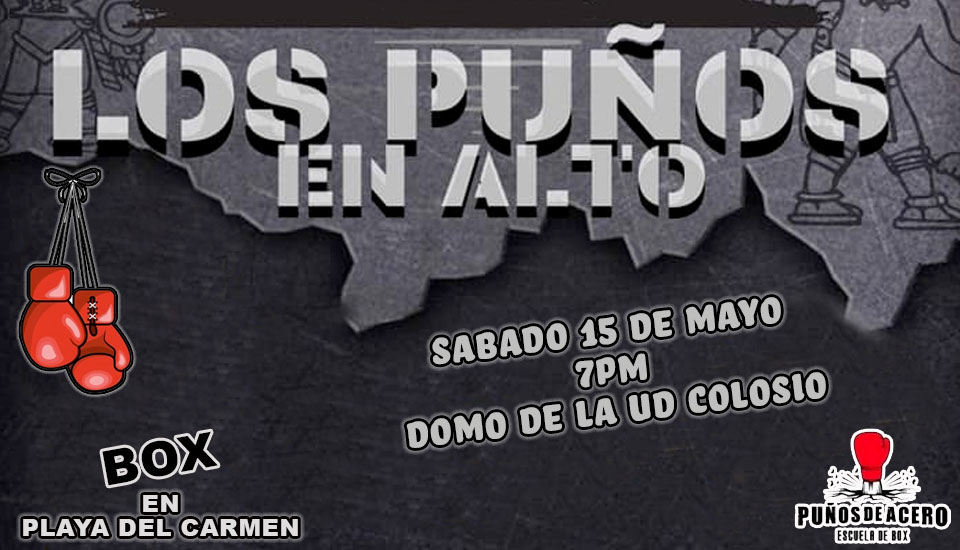 The sport of cauliflower ears is gaining more popularity every day in the Riviera Maya, this time with the function called: Los Puños en Alto, in which the best exponents of regional boxing will go up to the ring in search of triumph.

There will be 10 fights that will take place on the string, it will be a night full of emotions, the pride in the middle and the desire to succeed in one of the sports that has given Mexico the most glory.

The billboard will be as follows:

1.- Joshua García (USA) vs Alejandro Zapata (Mexico)

2.- Amed Ali Garcia vs Jordi Valle

3.- Erick 'Gary' De La Torre vs Emmanuel Flores

4.- Fernando 'brujo' Aqua vs Gerardo Sánchez

5.- Celex Castro vs Ricardo González

6.- Emilio Sánchez vs Christian Valdez

Star Fight

7.- Chris Ousley (USA) vs Sergio 'Culichi' Acosta

Tickets are available from $ 200.

-For your safety, all hygiene protocols will be followed, having a limited capacity according to the COFEPRIS indications.