FMF Premier League Semifinal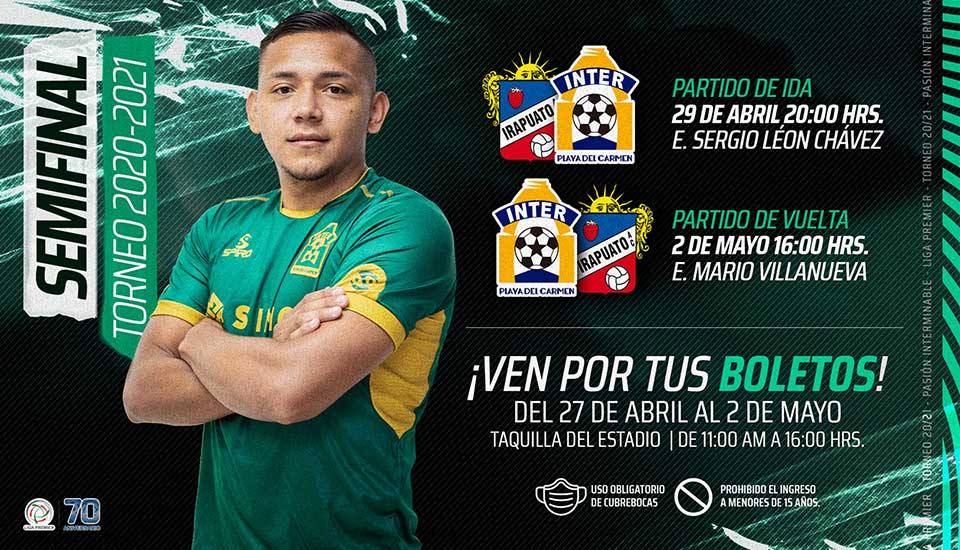 Interplaya continues to make history in Quintana Roo sport, now advancing to the semifinal of the 2020-2021 FMF Premier League Season for the third time in their journey through the Second Division of Mexican Soccer.

In this series they will face the Freseros de Irapuato, the semifinal will be played first at the Sergio León Chávez stadium, on Thursday, April 29 at 8pm, a game that will be difficult but Interplaya has worked to get ahead of this commitment.

The series will be defined on Sunday, May 2 at 4pm at the Mario Villanueva stadium and there the first finalist of the season will be known.

There will be access to fans, so you must go to the club's offices to request them and be able to enter the stadium on Sunday to enjoy the game.

It is important to remember that the measures established by the health authorities must be taken care of to enjoy the event, access will only be for people over 15 years of age.