Heading to the TDP League Liguilla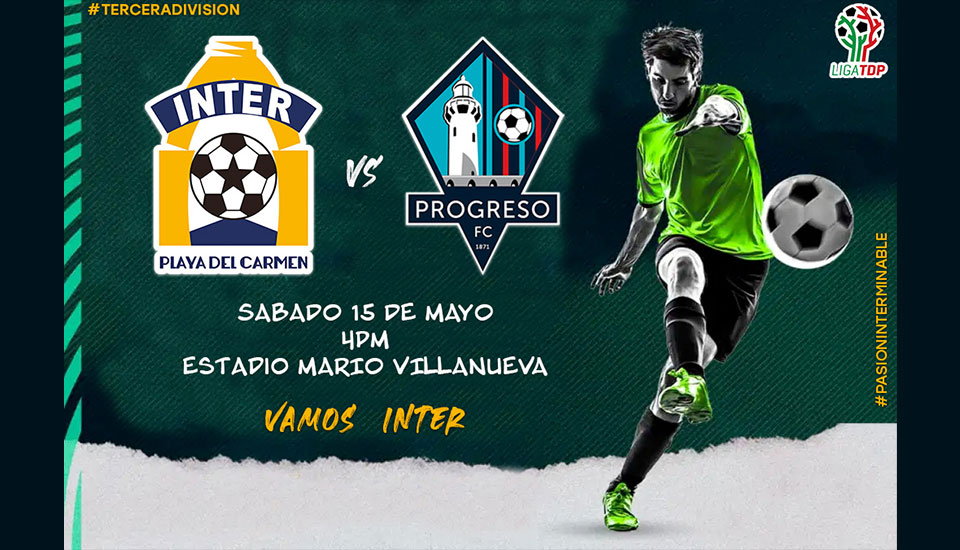 The excitement of soccer from the TDP League (Third Division) returns to the Mario Villanueva stadium, when Interplaya receives the Tiburones de Progreso Fc, on Saturday, May 15 at 4pm.

If Interplaya wins it ensures its place in the league, so the game will be intense, the sharks want to get out of the bottom of the standings and will not lower their arms.

This will be the last game of the regular season for Interplaya, so they will seek to add three points and be ready for the final phase.

- You can enjoy the transmission of the game on Facebook Live on our fan page @wheretogoplaya.

-For your safety, all hygiene protocols will be followed.