Astronomics Evenings in Playa del Carmen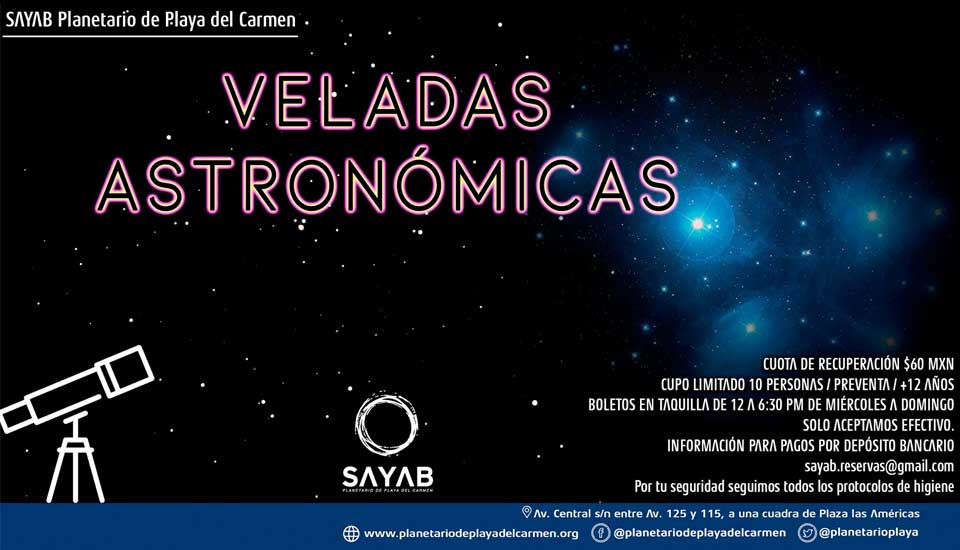 An invitation to see the night sky in a different way thanks to the telescopes they have in #TuPlanetarioSayab and they will be able to see Mars, the Moon, and many more stars.

-The recovery fee is $ 60 pesos per person.

-This event depends on the weather conditions.

-Event recommended for people over 8 years old.

-Tickets at the box office from 12:00 to 6:30 pm from Wednesday to Sunday. They only accept cash. Information for payments by bank deposit:

sayab.reservas@gmail.com

-For your safety, all hygiene protocols will be followed.