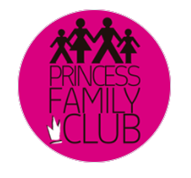 Hotel Princess Family Club
Welcome to the Hotel Princess Family Club *****, now you have the possibility of spending the best family vacations in one of the best 5-star resorts with an all-inclusive plan in the Riviera Maya.

Discover a unique way to enjoy the Riviera Maya with your children and the whole family! From Family Club at Grand Riviera Princess we have thought of all the possible services, attentions and entertainment for each of your family members ... From the youngest to the most demanding adults.

We have made this space a reality by devising a new concept, the Hotel Family Club, which Princess Hotels & Resorts has in the heart of its best resorts in the Riviera Maya. It is a space designed for the whole family to enjoy an unforgettable vacation, with exclusive facilities and services for each member of the family. Family Club Princess is at the level of the best family hotels in Riviera Maya, where everything is designed so that your children enjoy a vacation that will be unforgettable for everyone.

This young hotel has 144 rooms, (40 rooms with direct access to the pool). They are spacious family rooms, completely prepared and designed for you, with Deluxe standards, which have two double beds or a kingsize bed, and a bunk bed. We have thought of everything so that you only worry about enjoying the Caribbean with your family. Learn about everything that our Family Club offers you and start imagining a family vacation with an all-inclusive plan in a luxurious hotel in the Mexican Caribbean.Our exclusive complex of 4 hotels is located very close to Playa del Carmen, in a privileged area, with direct access to a beach with magnificent crystal clear waters. An ideal location to relax and enjoy the most with your family.

Get to know a family hotel, ideal for a holiday with children, with endless possibilities to relax as a family and live a vacation in its purest form.

This resort is part of the Princess complex, with the following properties: the Grand Riviera Princess, Grand Sunset Princess, Family Club Princess, Platinum at Grand Riviera & Sunset Princess, and an adults-only hotel, the Platinum Yucatán Princess.

All clients staying at the Family Club Princess will be able to enjoy each and every one of the facilities of the all-inclusive plan of the Grand Riviera Princess All Suites & Spa Resort hotel.
If you are looking for hotels in Riviera Maya for children, this is your perfect accommodation
The rooms available at the Hotel Family Club Princess are the perfect space for the best family vacations. Bright, functional and modern rooms, some with bunk beds and a king size bed, and of course, exclusive services included at your disposal. Get to know each of the rooms and get ready for a unique vacation with an accommodation formula designed for children and parents in Riviera Maya. All are advantages in the 144 rooms of Family Club Princess.

With facilities that intertwine our social responsibility, with a totally sustainable approach, Hotel Xcaret México has a unique architecture that creates a balance between aesthetics and ethics, surprising us by emerging in an original way hand in hand with the environment and integrating with nature. , respecting spaces and creating a singular harmony that is fun and exciting to look at.

Hotel Xcaret México, where fun, respect for nature, culture, relaxation and the best gastronomic experience are included.
Family Club Deluxe Junior Suite
We offer 104 Family Club Deluxe Suite with Jacuzzi, fully equipped rooms designed for family vacations. With a maximum capacity of 5 people they are your best option to enjoy your vacations in Riviera Maya. The Suite has a full bathroom with Jacuzzi, satellite TV, air conditioning ... and much more! You will be surprised by the Exclusive Services and Unique Advantages that we have prepared for you and your family. * Maximum occupancy: 5 people. (2 adults & 3 children or 3 adults & 2 children) Children 3-12 years
Family Club Deluxe Junior Suite Swimout
They are ideal for your family vacations. They have private access to the pool from the room to enjoy a perfect and soaked stay. Your children will enjoy the special channels on satellite TV so you can relax in the jacuzzi while they are entertained. In addition, you will enjoy Exclusive Services and Unique Advantages such as the ice cream machine at the pool bar or gifts and amenities for your children. * Maximum occupancy: 5 people. (2 adults & 3 children or 3 adults & 2 children) Children 3-12 years
Prolongación 5ta Avenida Playa del Carmen.
Hotel Princess Family Club
---
Prolongación 5ta Avenida Playa del Carmen.
Welcome to the Hotel Princess Family Club *****, now you have the possibility of spending the best family vacations in one of the best 5-star resorts with an all-inclusive plan in the Riviera Maya. Discover a unique way to enjoy the Riviera Maya with your children and the whole family! From Family Club at Grand Riviera Princess we have …