CLAPTONE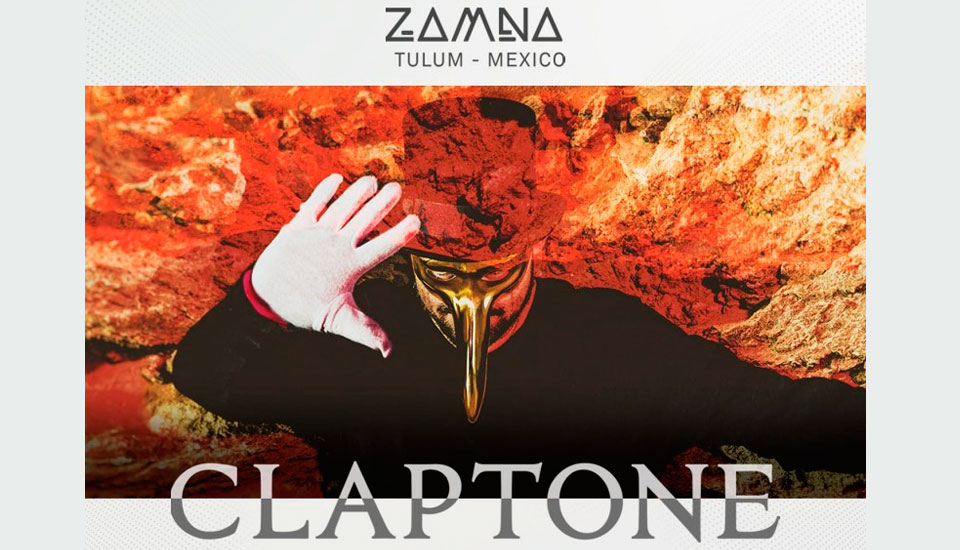 Claptone evokes the magic of the dance floor in a way that anyone, from a room to an arena, can feel, part of the reason millions flock to see it every night around the world.

However, no sonic wizardry is needed to understand its charm ... all it takes is a set of ears to hear the music.

He pounced on Tomorrowland for a third year with two sets, took the legendary Belgian festival by storm by playing the main stage, as well as hosting his own The Masquerade stage.

Claptone continues to fly higher and further, headlining prestigious festivals such as Mysteryland, Rock in Rio, Hideout, We Are Fstvl, Sunrise, Beyond Wonderland, Big Burn, IleSoniq, Afterhills and Lollapalooza; fans regularly fall prey to Claptone at Elrow events around the world, including his Las Vegas debut, which has led to an upcoming Sin City residency, one that is sure to bring the house down.

Claptone recently teamed up with Mylo to release their latest single "Drop The Pressure", which follows Claptone's successful remix of Michael Kiwanuka's "You Ain't The Problem" in November and his remix of "Don't Leave Me. Lonely "by Mark Ronson and now he will arrive in Tulum to fill the majestic stage of the Zamná Fest with his magic.