Pasión Interminable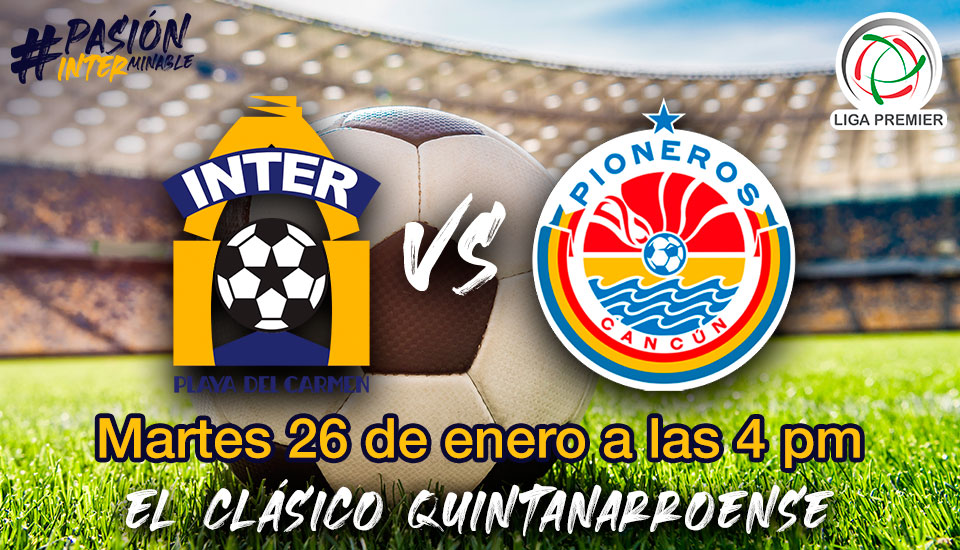 The excitement of football returns to the Mario Villanueva stadium with the duel for pride, to start 2021, Interplaya has returned to training and is preparing to continue scoring points and stay in the league zone.

The team's technical director, Professor Carlos Bracamontes, knows that in order to aspire to the title, he must work hard towards the boys, the season finale will be intense and the team wants to be in the big party of the Premier League.

The first game in the second round was played in Guadalajara, visiting Deportivo Cafessa in the historic Jalisco stadium, as at the start of the season, the People's Team won a victory, this time with a double by Raúl Suárez.

One of the most anticipated duels is the so-called "Quintana Roo classic", against the Pioneros de Cancún, on Tuesday 26 the duel pending the first round will be played, so it is a magnificent opportunity to add and stay in the top positions .

There is still no access to the public for the matches, so it can be enjoyed through the Facebook live broadcast.