Stand Up Night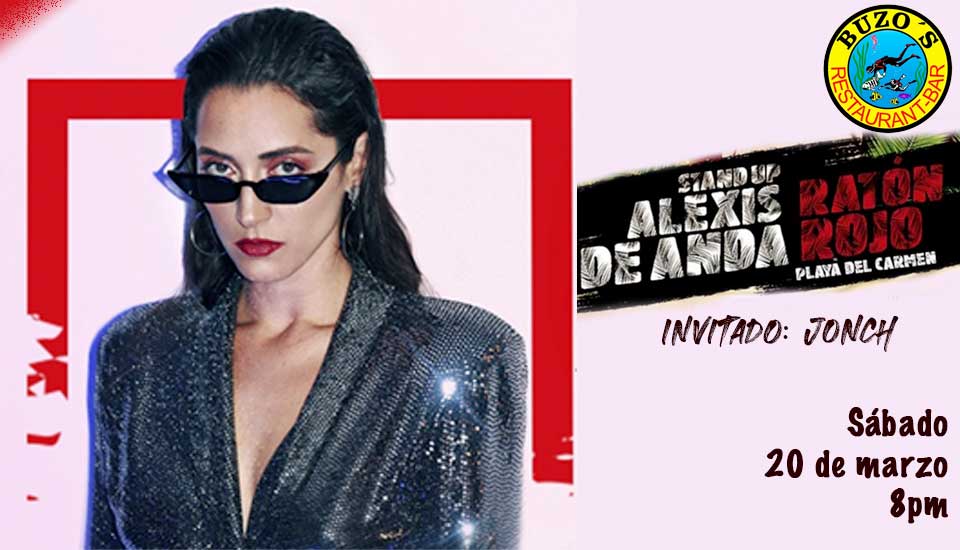 Stand Up Nights are back in Playa del Carmen!

Get ready to laugh out loud with the presentation of Alexis De Anda on the stage of the Buzos Playa del Carmen Restaurant, it will be a spectacular evening that will open with the presentation of Jonch, who will share his adventures full of madness and fun.

Alexis De Anda is a comedian and actress from CDMX. She has positioned herself as one of the most prominent stand-up comedians in the country with her Netflix special, Mea Culpa, released in 2017.

He has participated in shows such as Héctor Suárez's Roast, Fashion Police México and Comedian Wanted. In addition to his theatrical performances in The Call and Bright Ideas.

With his live show Riendo y llorando, he toured the entire Mexican Republic for 4 years and in 2018 he premiered his new stand-up show Alert Mística, appearing at Vive Latino, he was also part of the Felices los Cuatro tour, with presentations throughout Mexico. .

Remember to follow all the health and safety protocols to enjoy the event and laugh with the occurrences of the guests.

The cost of the ticket is $ 200 and you can reserve and / or buy your ticket by sending a message to the phone 667 254 3656.


-For your safety, all hygiene protocols are followed.