INTERACTING WITH WHALE SHARKS WILL BE A UNIQUE ADVENTURE THAT YOU WILL TREAT FOR YOUR WHOLE LIFE.
YOU HAVE TO LIVE IT!
ONLY IN THE MEXICAN CARIBBEAN.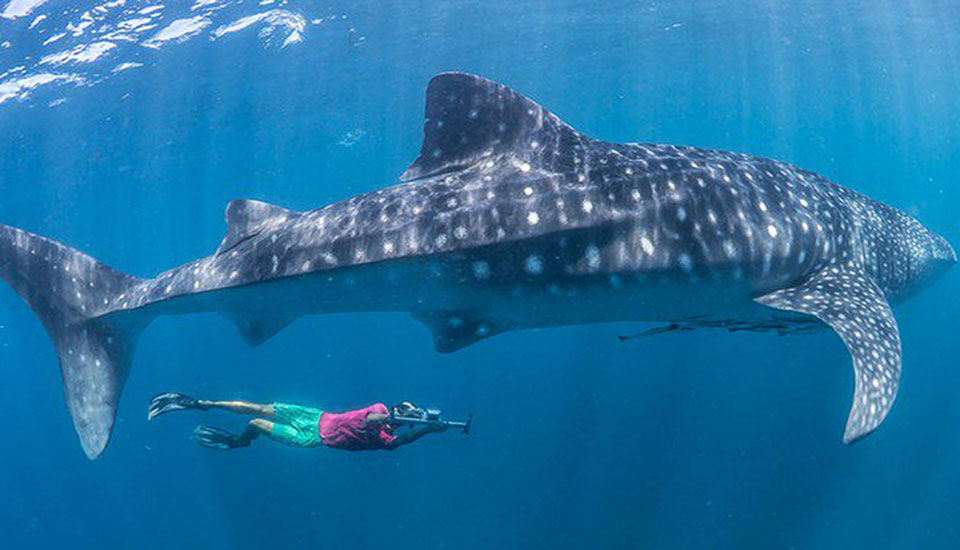 Every year, between the months of May and September, Isla Mujeres and Holbox receive their most anticipated visitors, the imposing whale sharks, one of the largest animals on the planet and that naturally coexist with humans.

These harmless fish reach our paradise islands thanks to the fact that here the sea has the most favorable conditions and the necessary nutrients for the growth of the plankton on which they feed.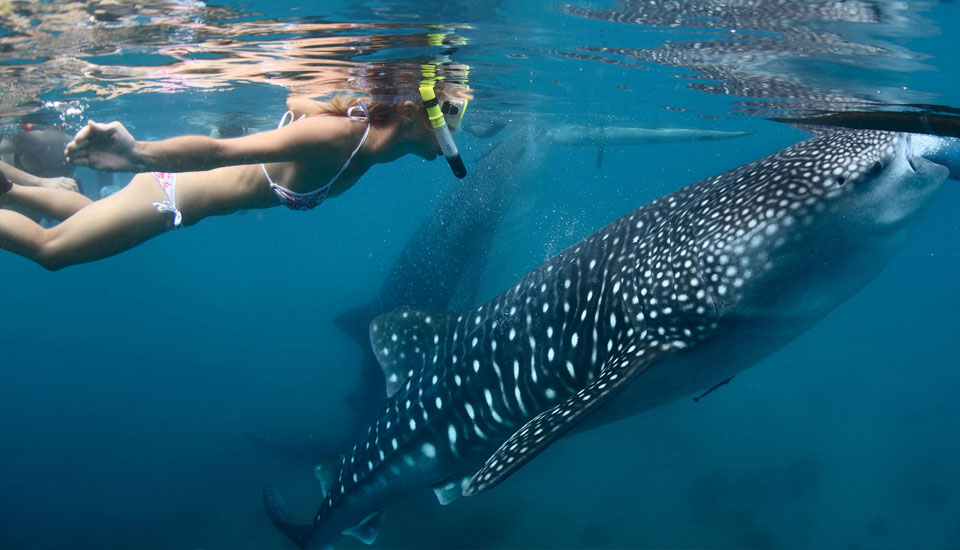 Interacting with them can seem intimidating, however it is a unique and totally safe experience. This marine colossus is actually a fish - the largest in the world - reaching 14 meters. In length and weighing up to 15 tons; they also live up to 100 years.
The diet of whale sharks is based mainly on plankton but they also eat small crustaceans, fish eggs, and some deep-sea fish; so there is no reason to fear them.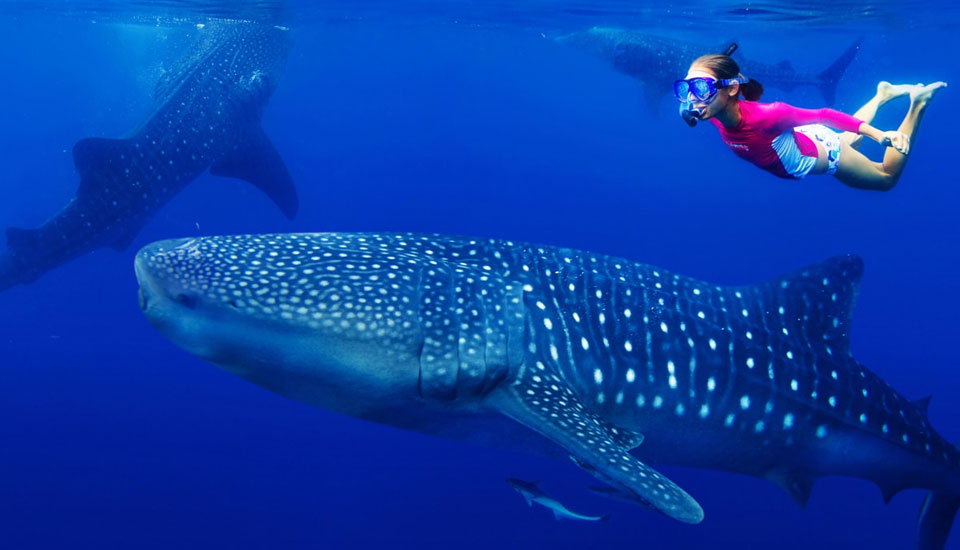 Along the way to meet the whale shark, and if luck is on your side you will be able to observe dolphins, giant manta rays, turtles, and some other inhabitants of the marine paradise of the Mexican Caribbean.
Unfortunately this species is on the Red List of endangered species of the International Union for Conservation of Nature (IUCN). It is up to all of us to do what we can to preserve them and that future generations continue to enjoy them, so we ask you to help us by following these basic rules when you carry out the activity: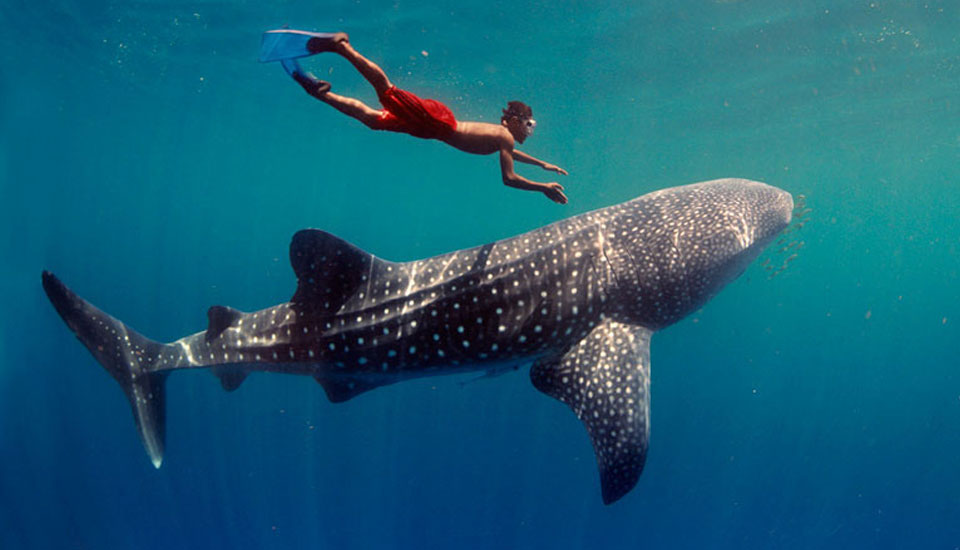 Make sure that the tourist provider with whom you are going to contract the activity is accredited and legally constituted, as well as that it has certified guides.
Wear a life jacket at all times and respect all the instructions of the boat captain and the guides.
To protect yourself from the sun, the use of sunscreen is not recommended, even if it is biodegradable, instead wear a long-sleeved water shirt and a cap or hat.
To avoid disturbing marine species, dive slowly into the water. Do not throw yourself or dive from the boat.
Keep a distance of at least two meters from sharks and any other species. Remember that under no circumstances should you touch them.
Don't swim below them.
Take pictures of them but DO NOT use the flash.
Don't try to feed them.